Extensions
With LeisureKing, you easily manage all your reservations. In addition, you can expand the reservation and ticketing system as you wish, to make it even easier on yourself. Below you will find all available extensions. Want to know more about a specific extension? Feel free to contact us.
Get in touch
View hardware
---
Scan & Go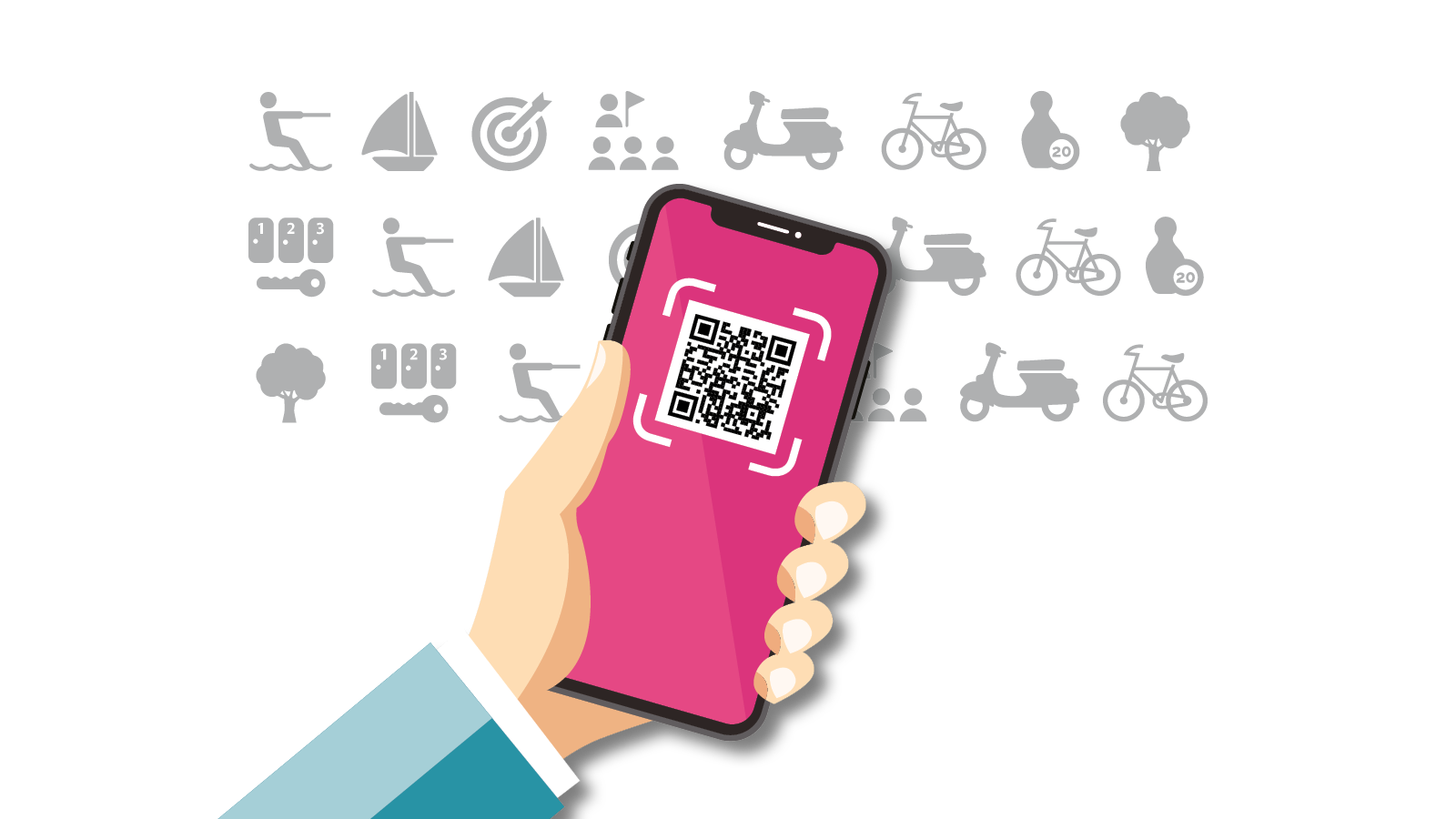 Scan the QR codes on your equipment linked to LeisureKing. This allows you to easily check repair history or link material to a reservation.
Deposit pins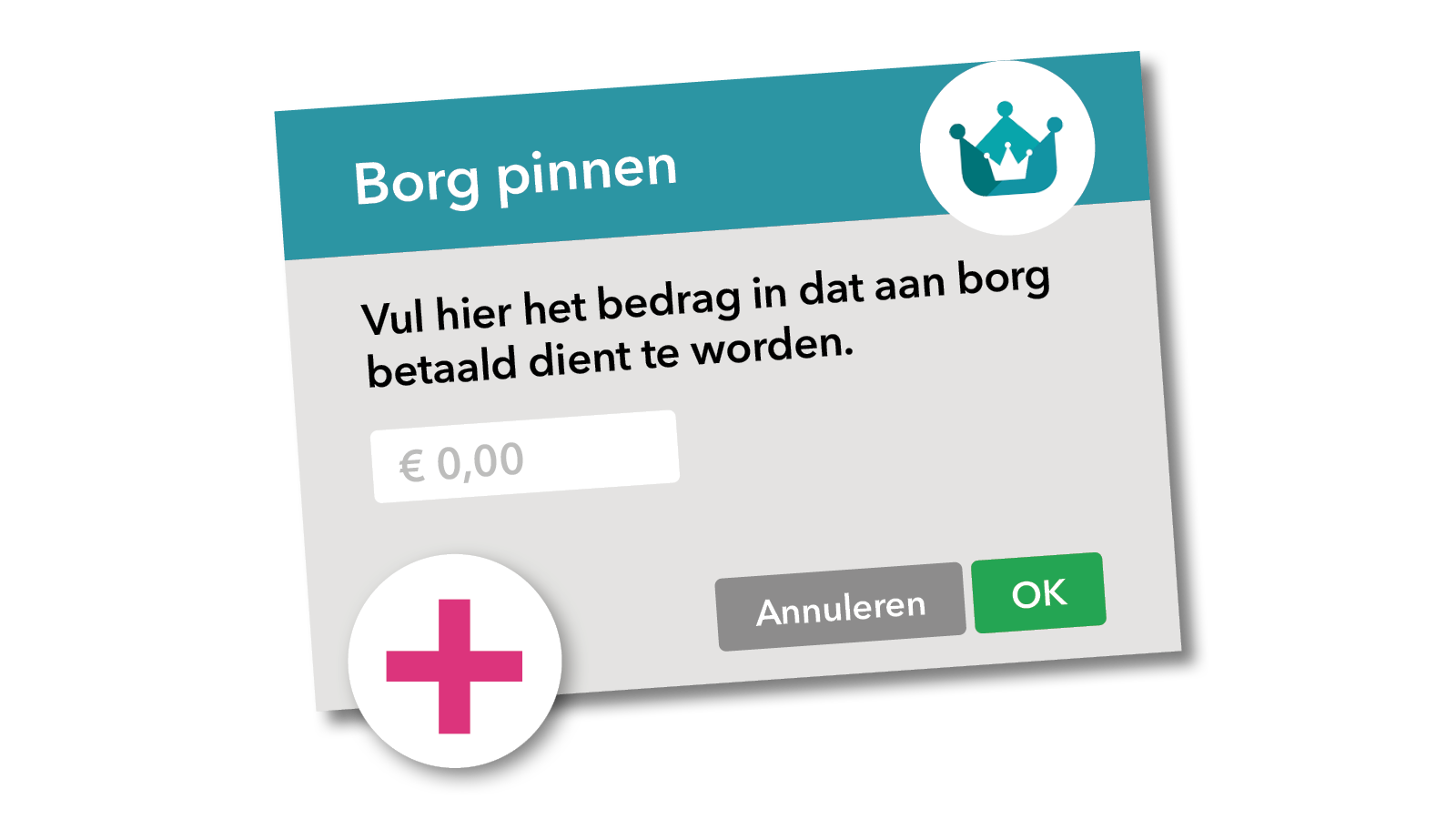 Have your customer debit the security deposit, after the event you can easily refund the debited deposit via return debit.
Linking with pin machine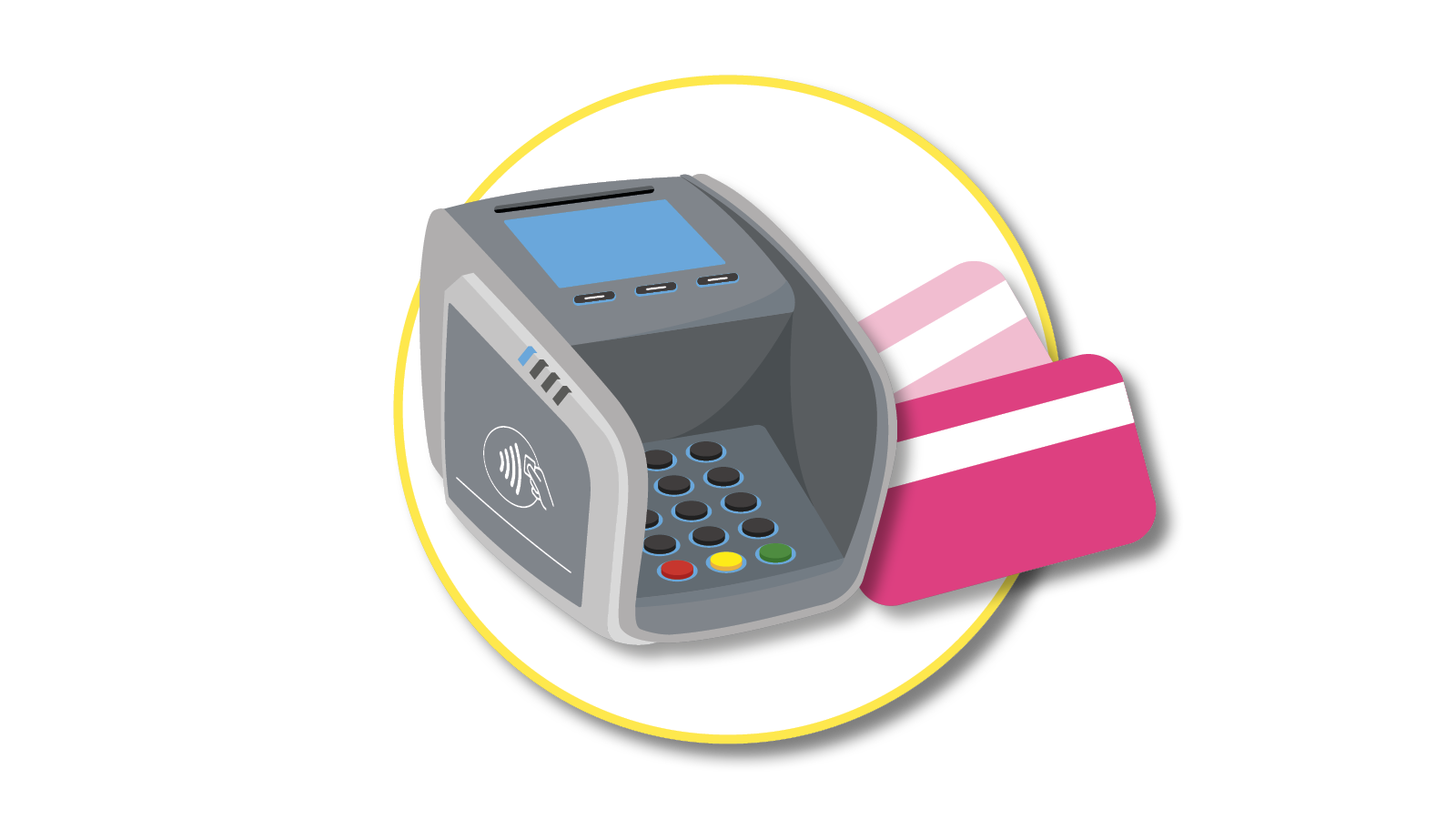 Pin payments are linked directly to the correct reservation within LeisureKing. We also supply the pin machine.
Ticketscan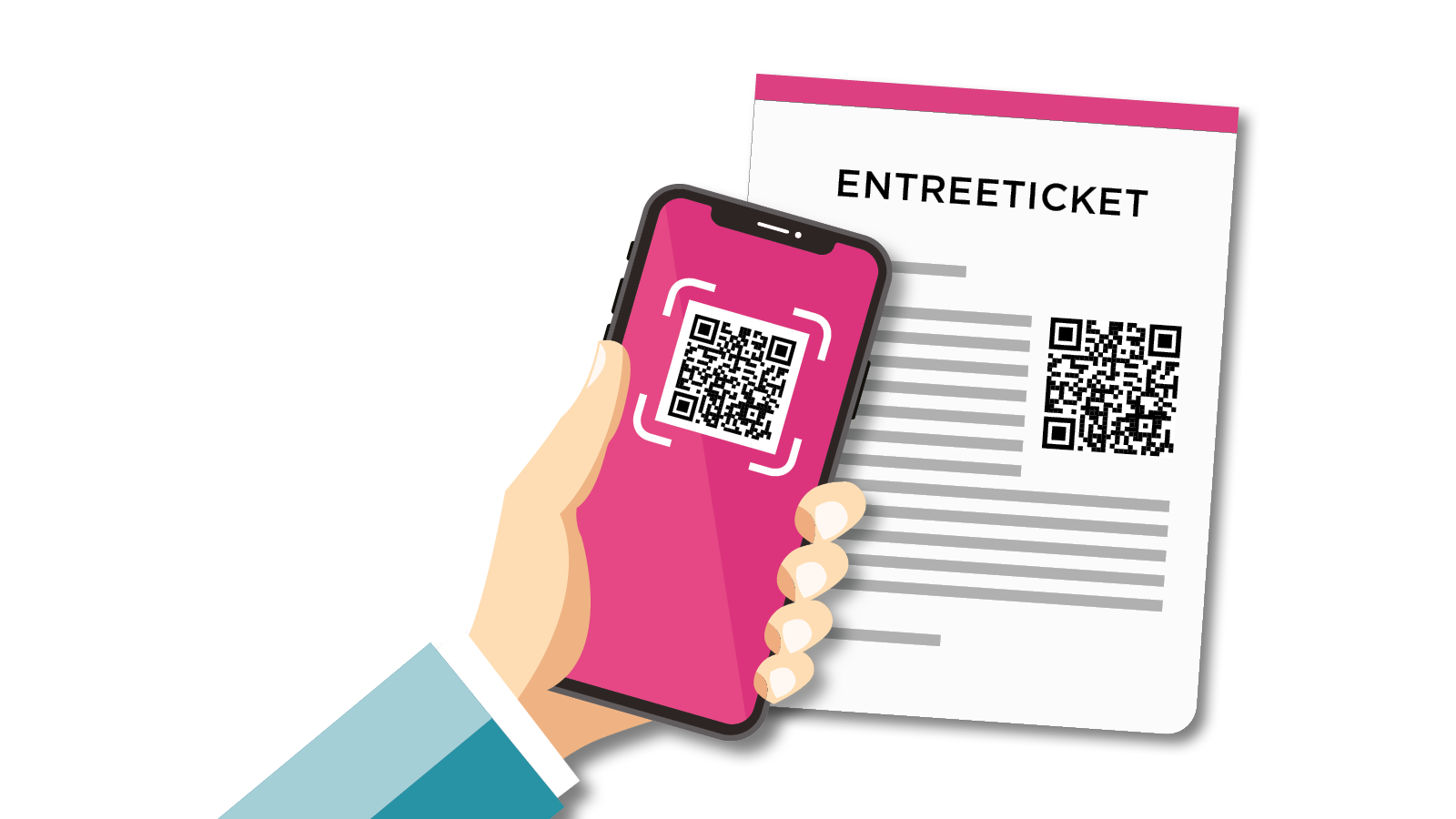 Easily scan admission tickets with your mobile so you can view visitor data. This allows you to keep track of who is present at your location.
Voucher printer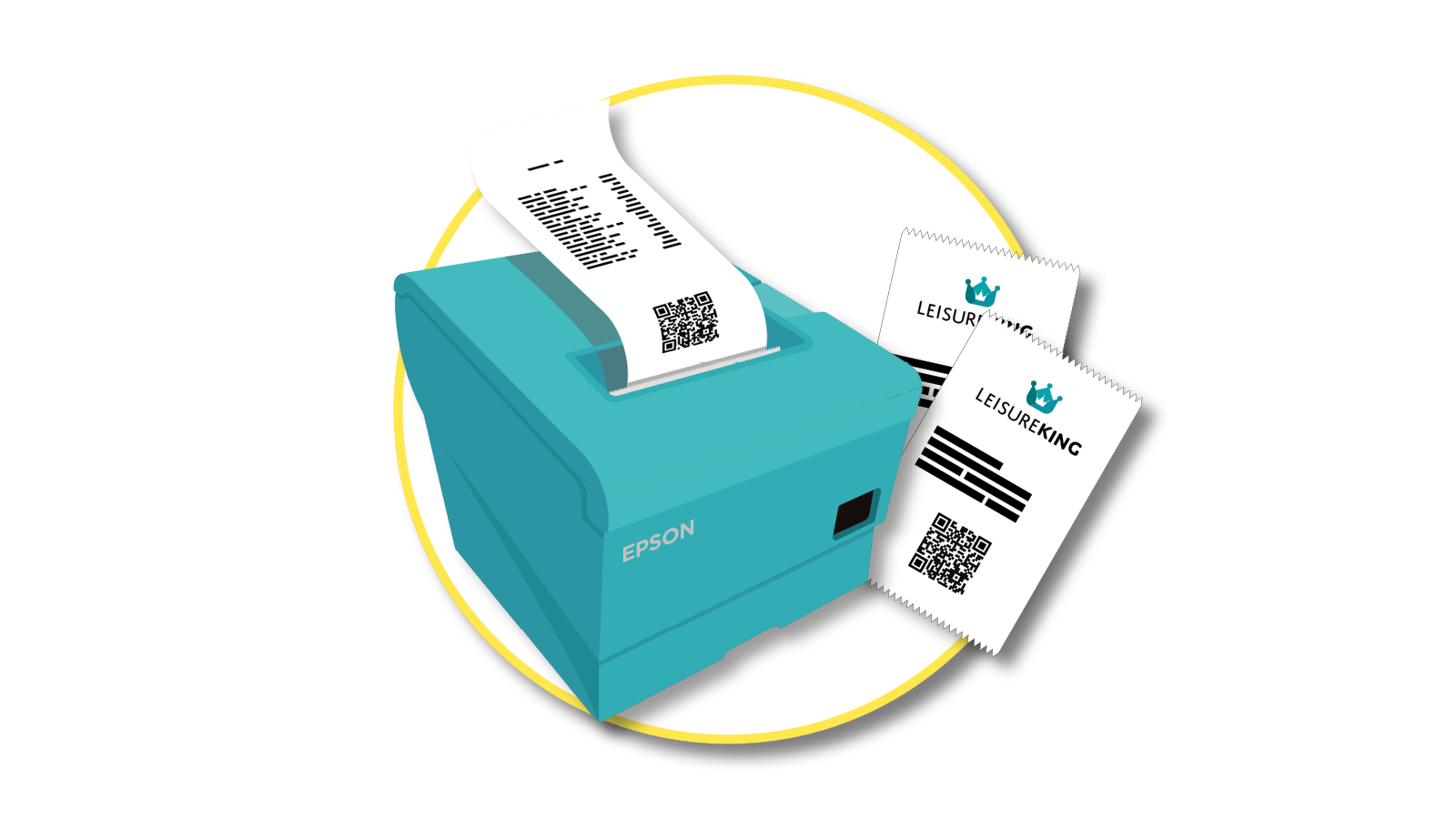 Print a receipt or admission ticket for the booker at the touch of a button. Useful for when you have the cash register in a different location than the entrance or when you want to control access in multiple locations.
Subscriptions / Strippenkaart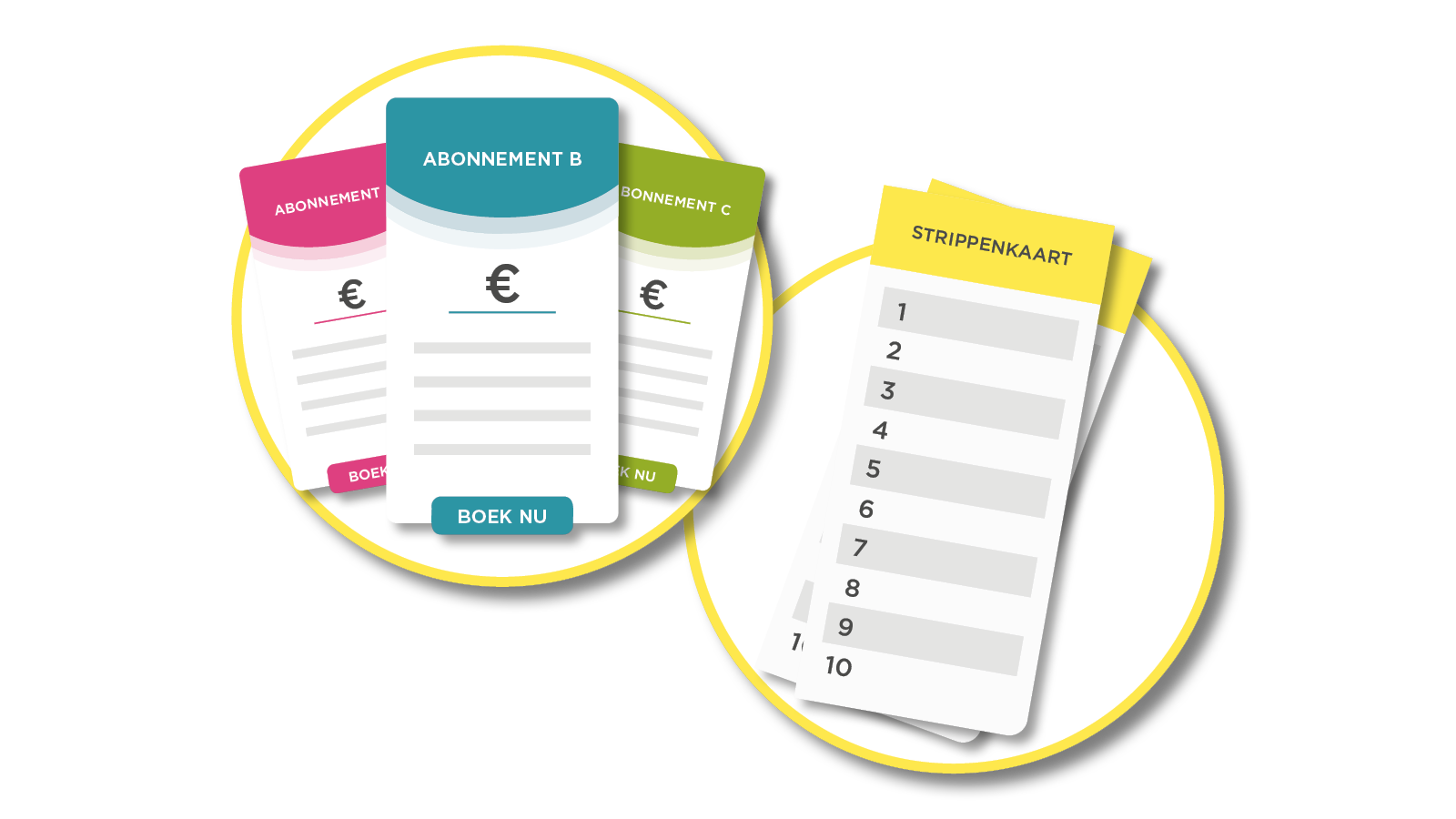 Offer season tickets or strip cards. Choose only off-peak hours, for example, so your peak hours are not burdened with season ticket holders. Everything works completely digitally, without passes.
Check-in and order kiosks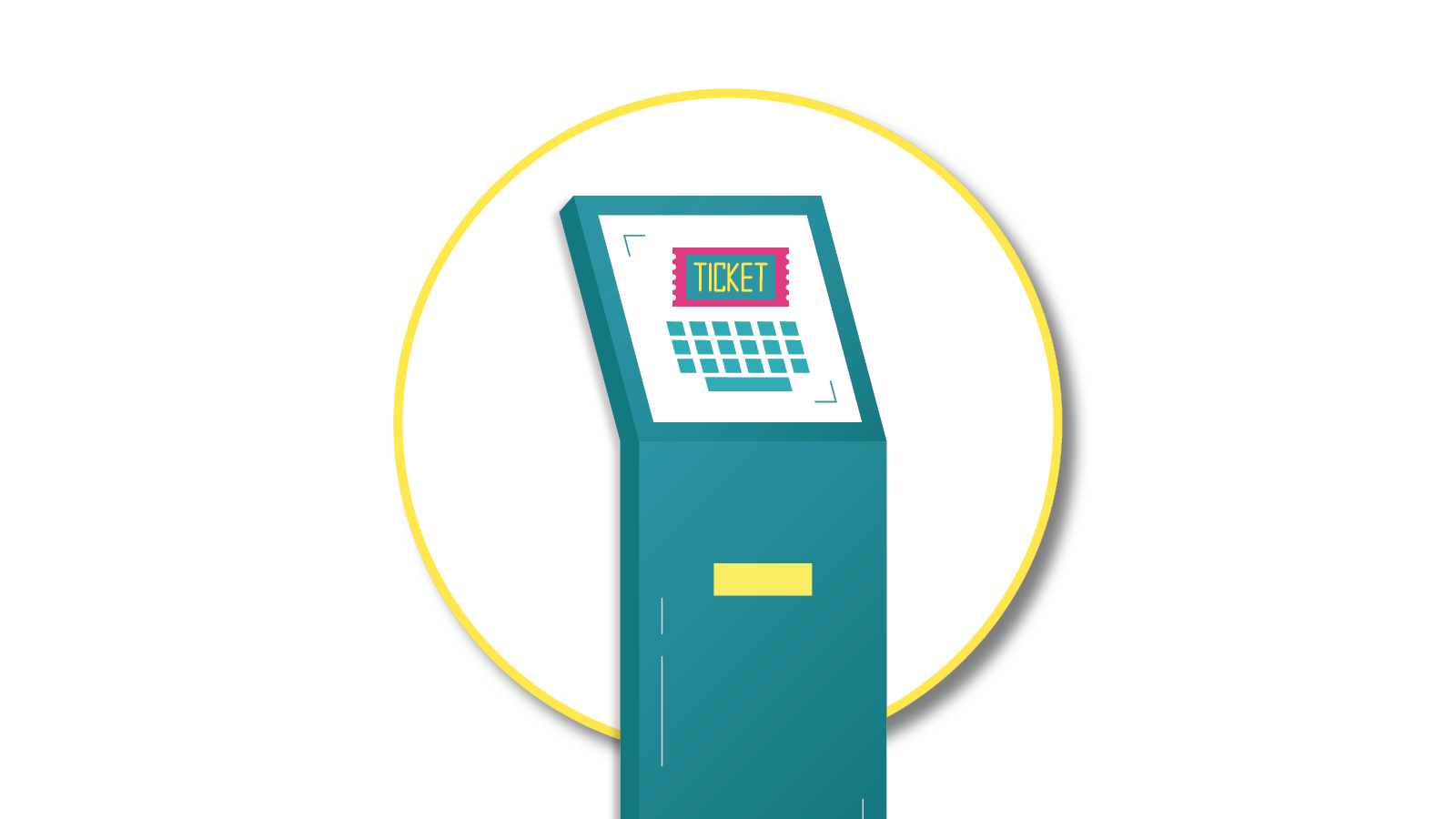 Save on your staff costs with fully automated check-in and order kiosks. The link with LeisureKing gives you everything in one overview.
Quick checkout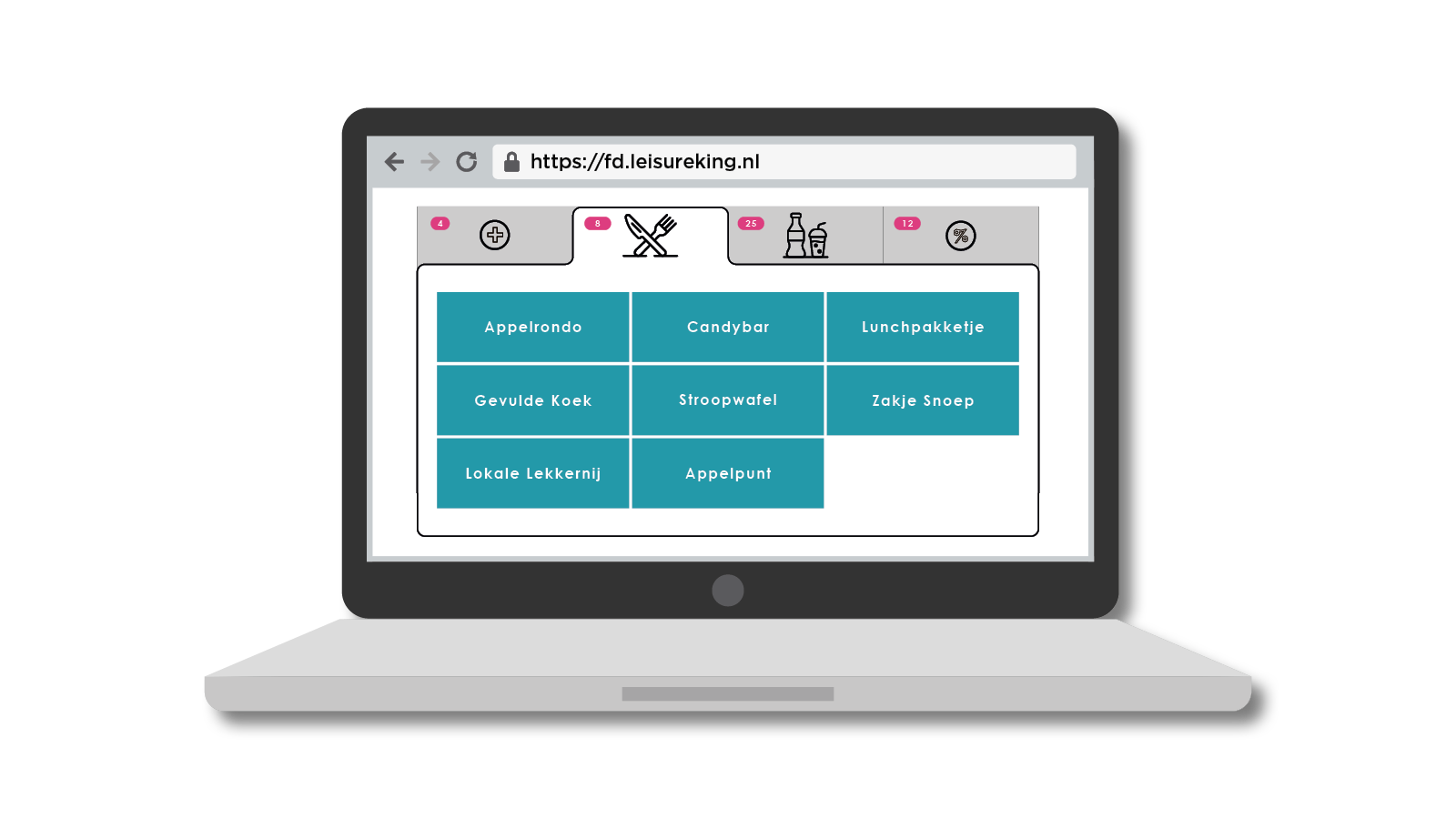 Your extras such as ice creams, drinks or an extra ticket are easily sold through the express checkout. This is linked to the pin machine and reservation.
Event manager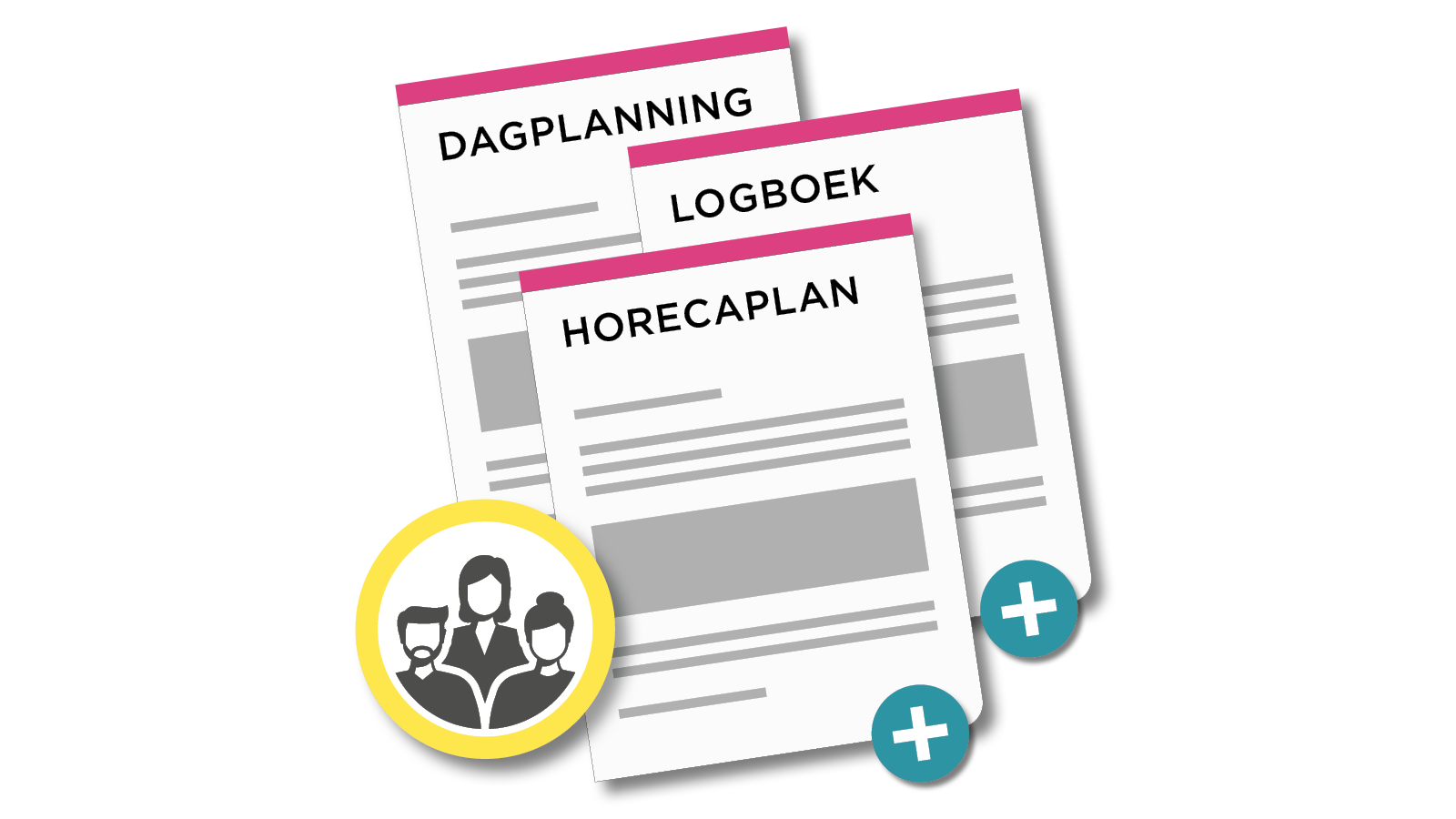 For group reservations in LeisureKing, create a daily schedule, script, logbook or hospitality planning. Or add your own files to the reservation.
Prepare and manage quotations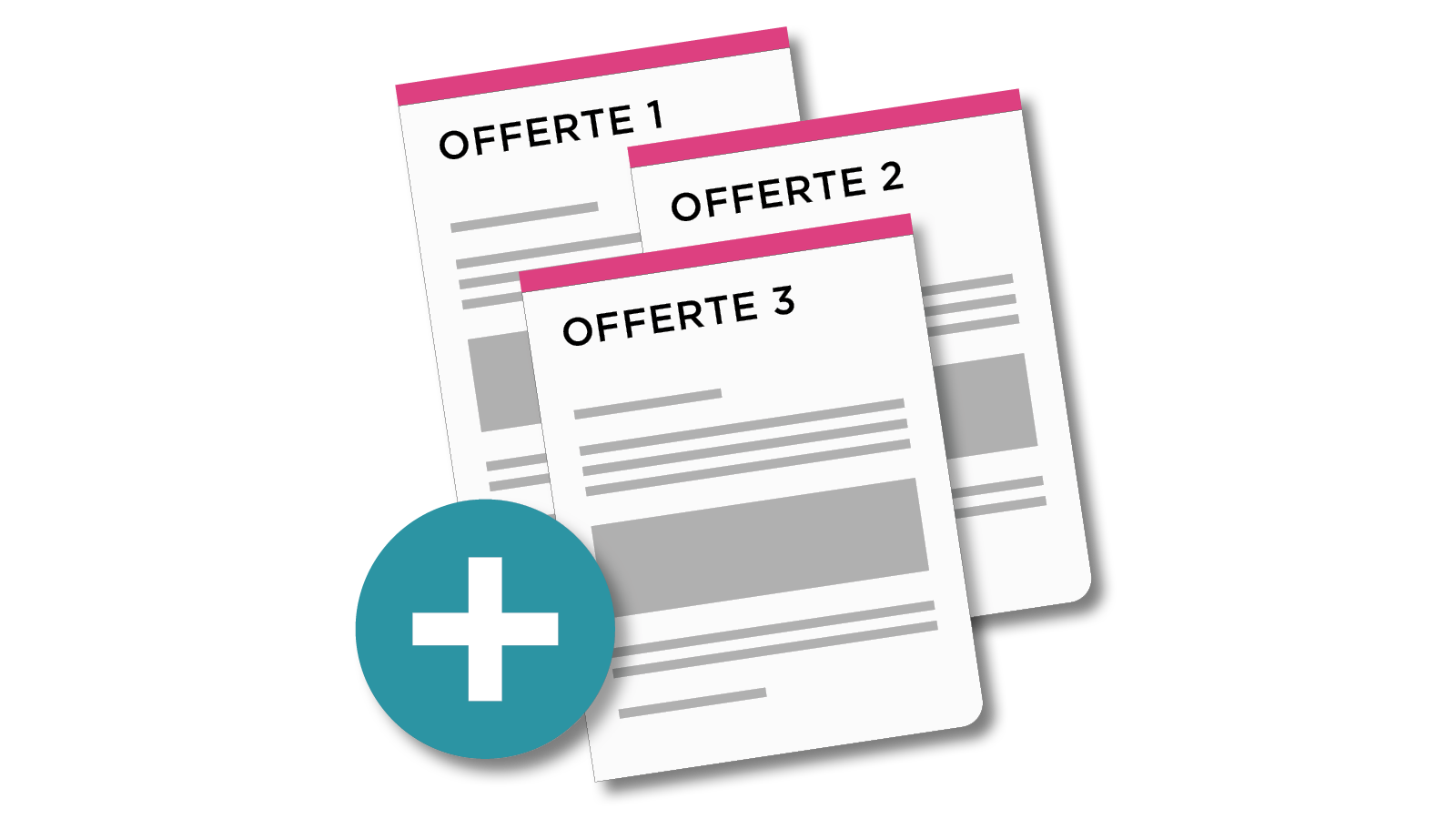 Create customized quotes in LeisureKing and manage them in a convenient overview. Sending the offers is easy at the touch of a button.
Space planning board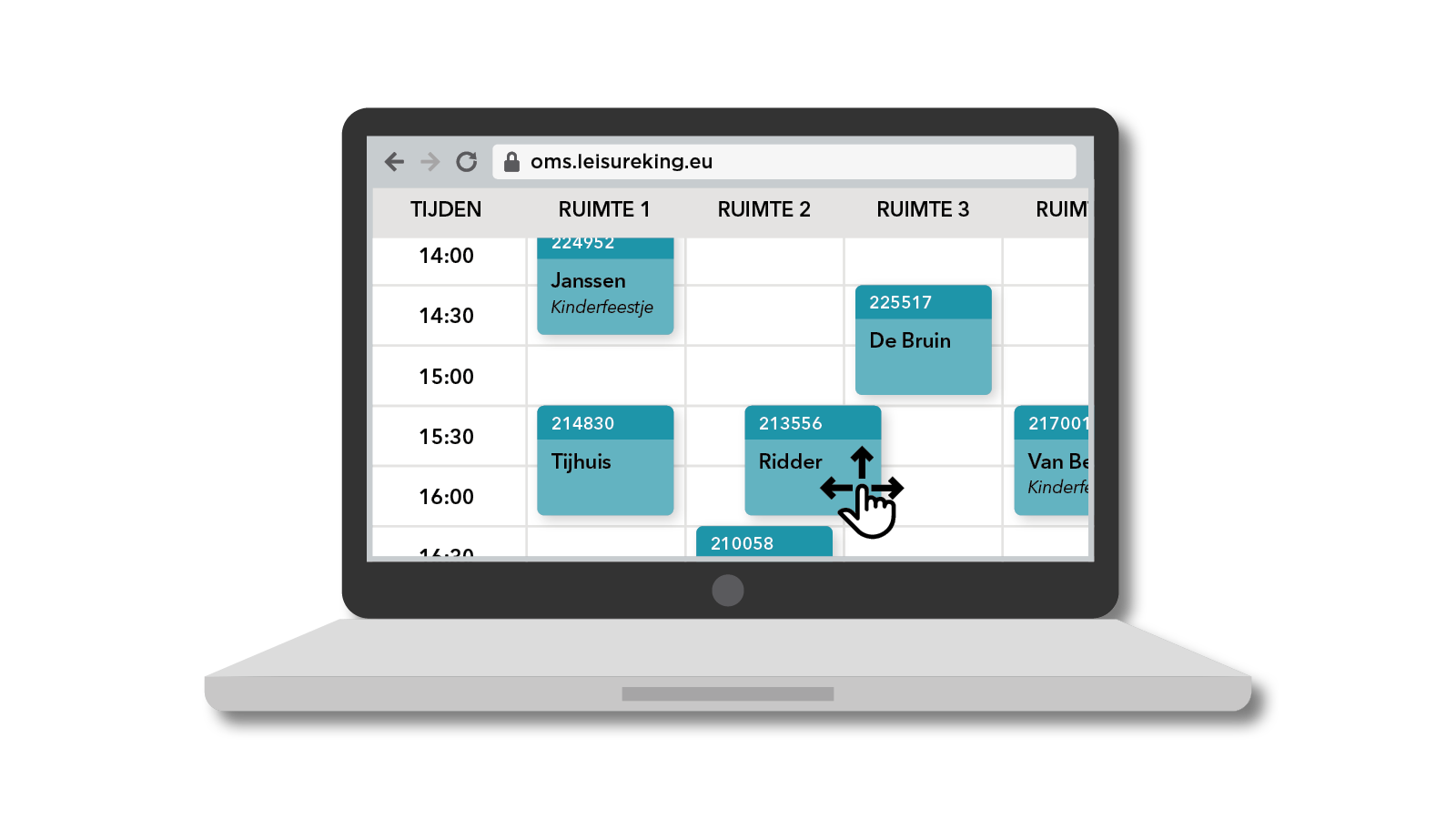 Do you have several rooms or locations and want an overview? The reservations automatically show up on the planning board and you can easily move them around.
Email list synchronization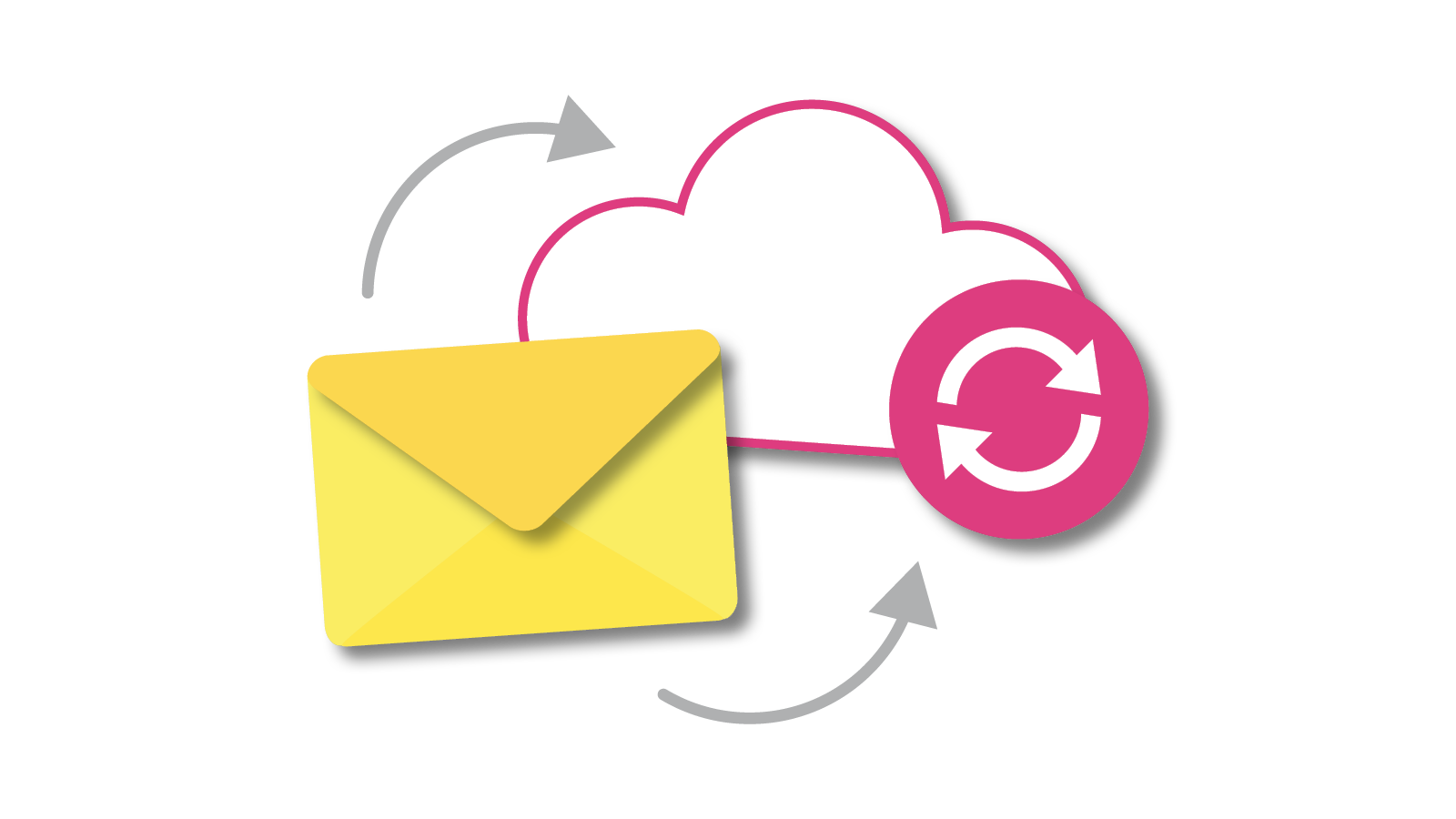 Synchronize email addresses and easily send news releases to your customers or link to MailChimp, MailCampaigns or any other email program.
Exporting data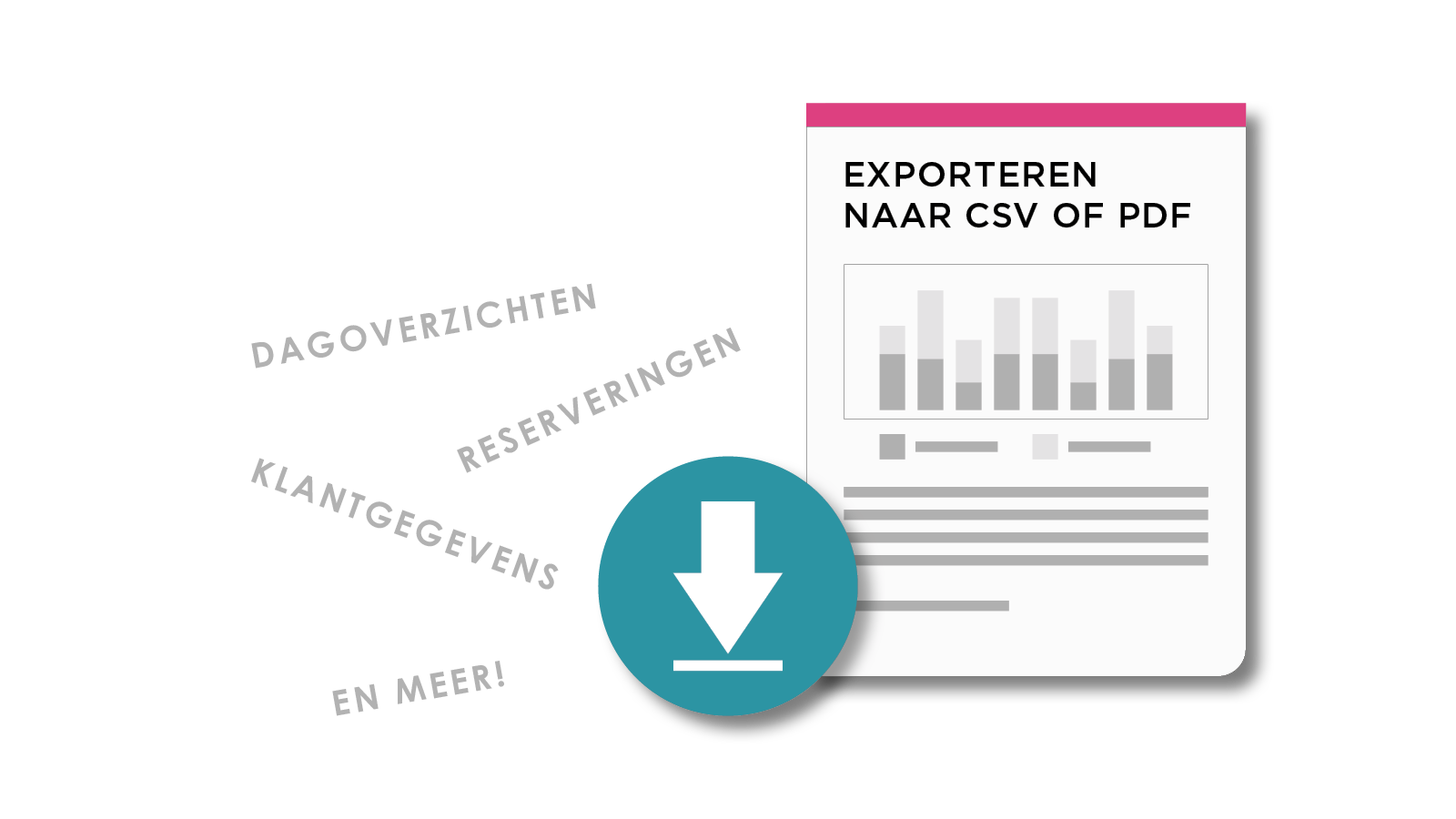 Export reports of your reservations, daily statements, sales, VAT, naw data and other specific customer data to a CSV or PDF file.
Calendar link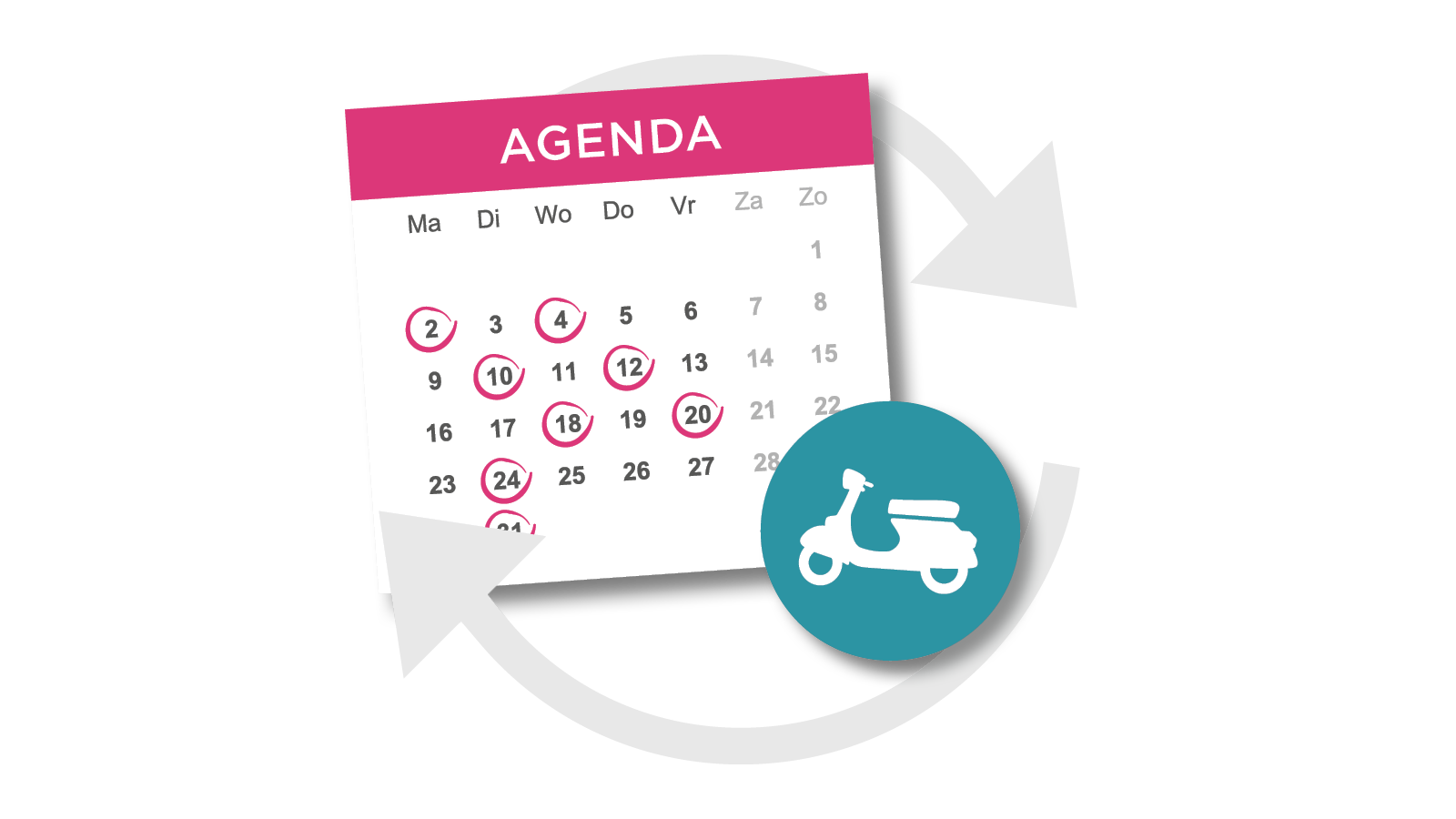 Export your reservations easily and quickly to your own digital calendar. This way, your calendar is always up-to-date fully automatically.
SMS tool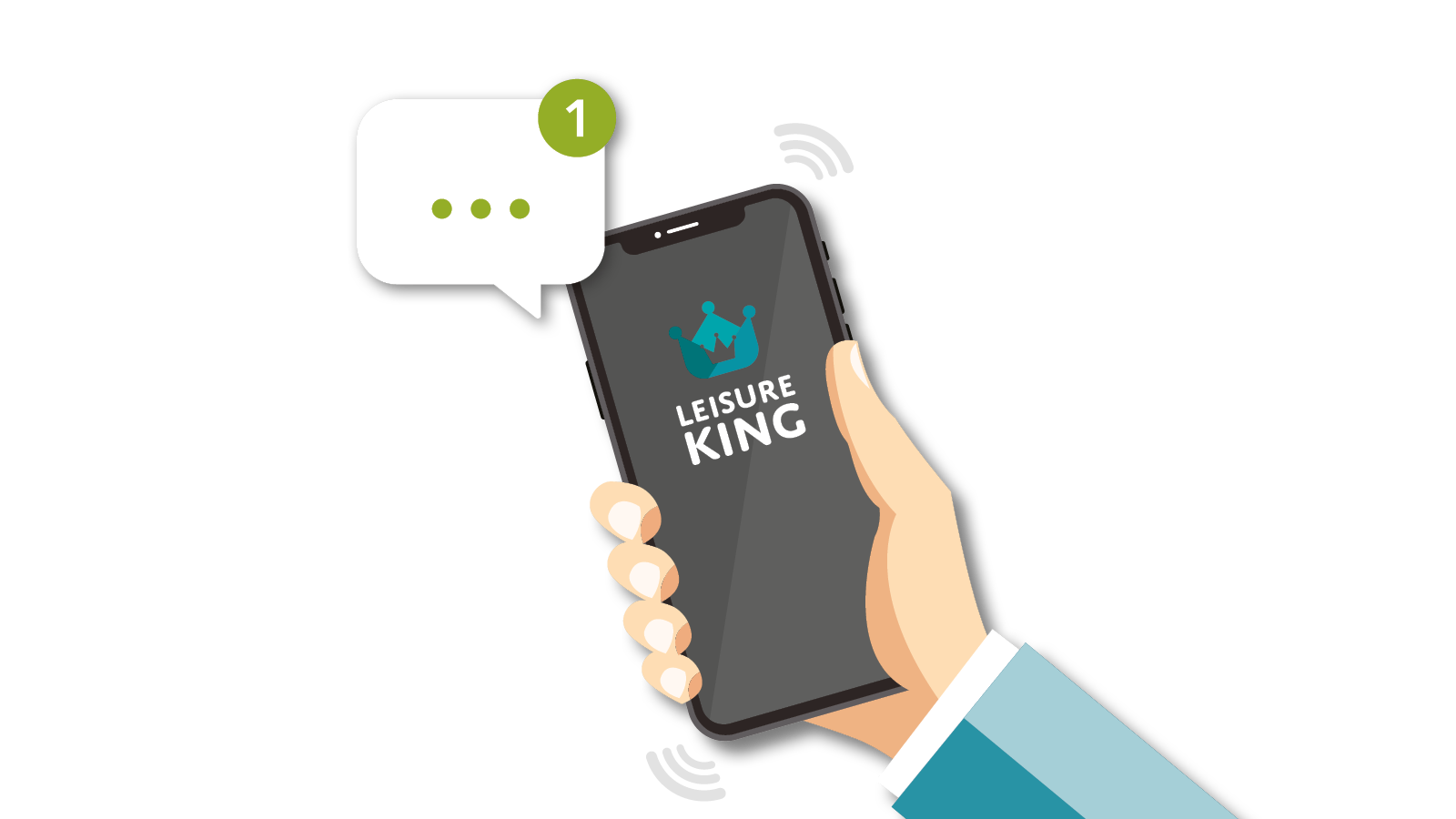 Automatically send your booker a text message as a reservation confirmation. Use the unique secure link in the text message to view all reservation information.
---
Pin device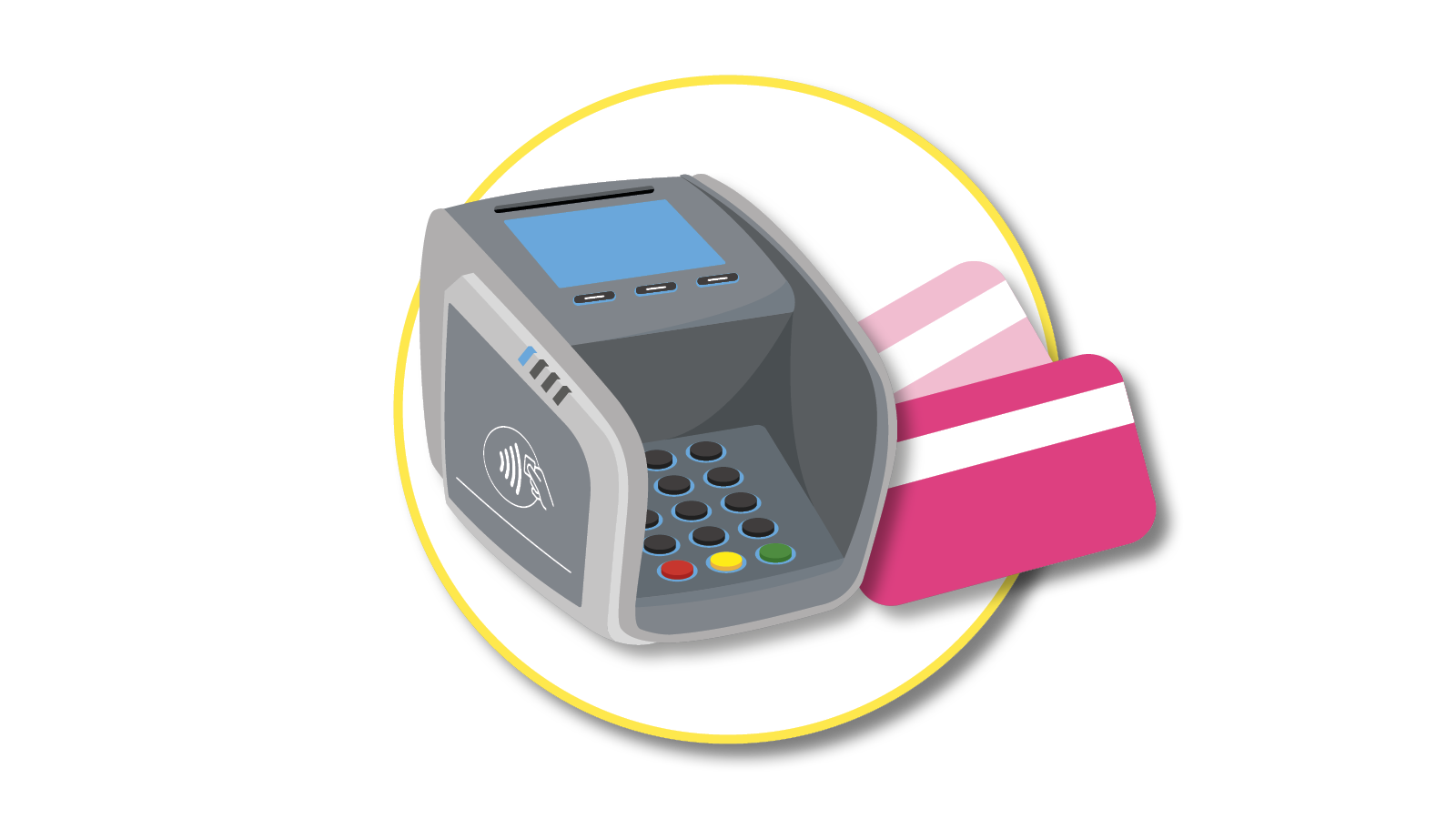 With LeisureKing's PIN machine, PIN payments for an activity, ticket or hospitality product are automatically linked to the correct reservation. Deposit debit and return debit are also possible.
Voucher printer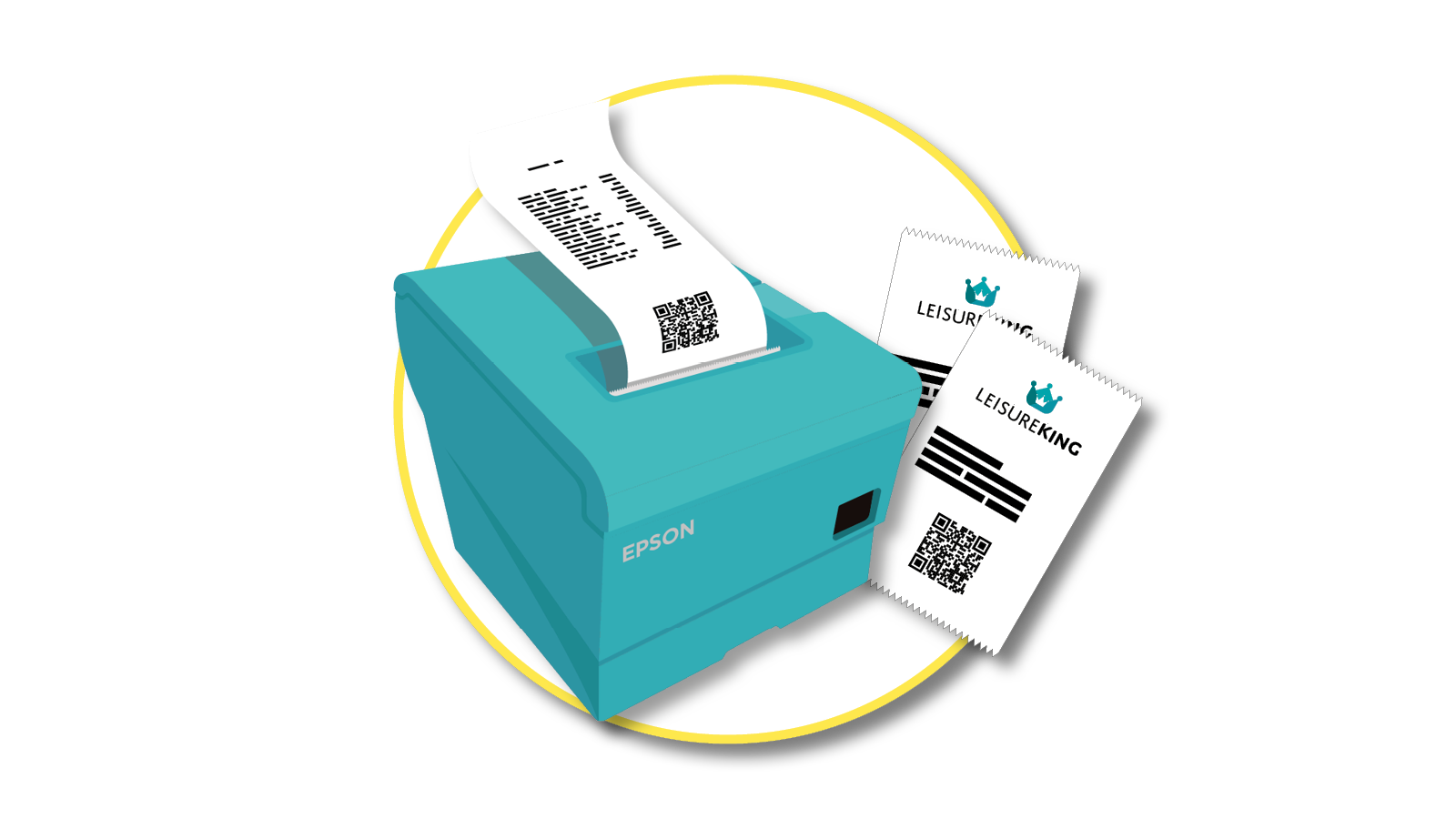 At checkout, print a receipt or admission ticket as proof of payment. That way, your colleague down the road knows that the customer has paid for their reservation. There is also a scannable QR code on each receipt.
RFDI/tag reader and tag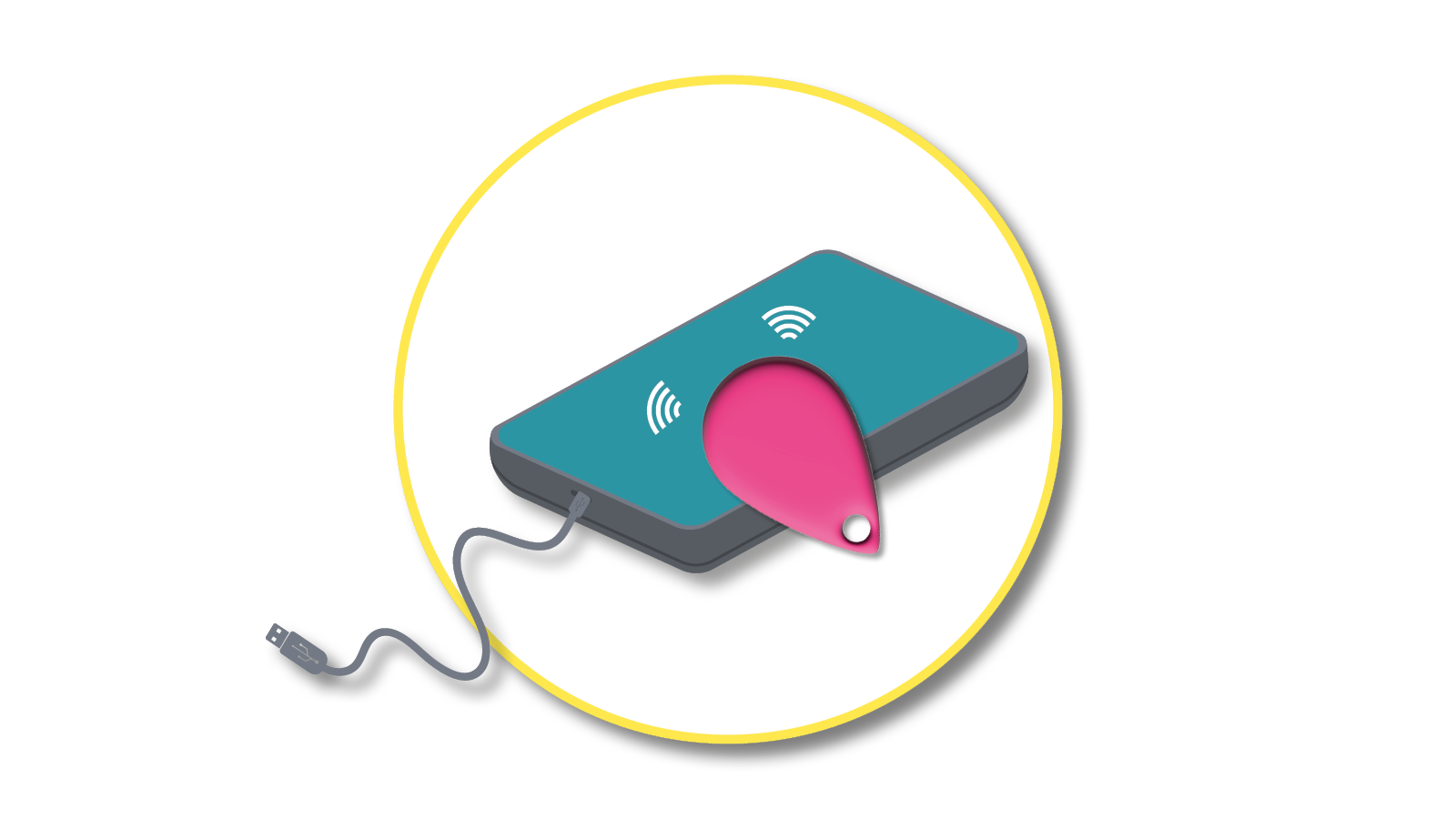 LeisureKing's system automatically locks when you are momentarily inactive. With the RFID/tag reader and tag, you can quickly unlock your account again. Put the tag on the reader and continue where you left off.
QR hand scanner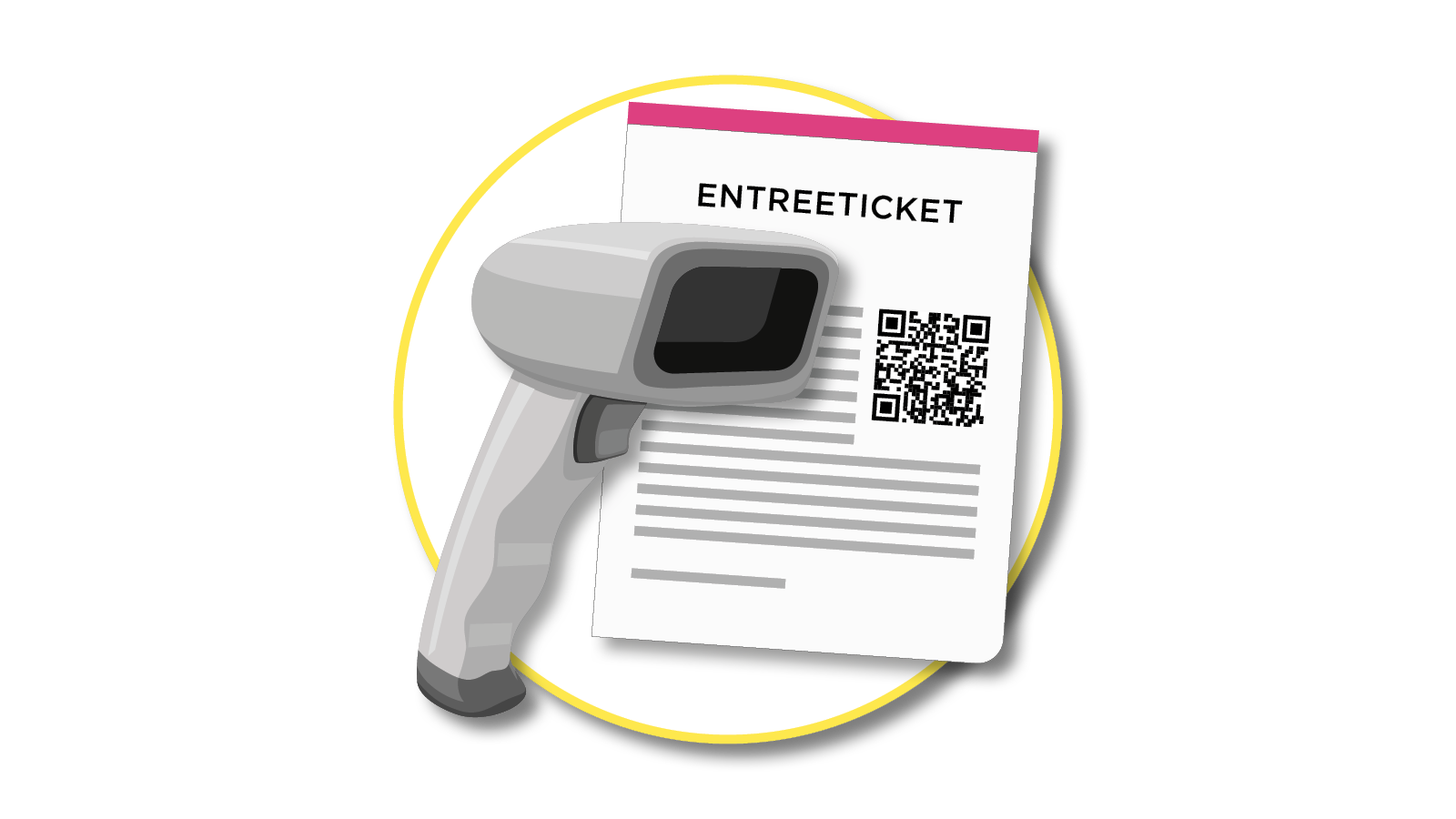 You simply attach the QR handheld scanner to the computer. The booker then shows his reservation confirmation with ticket and QR code at the checkout. You only need to scan this to check in the customer.
Zebra scanner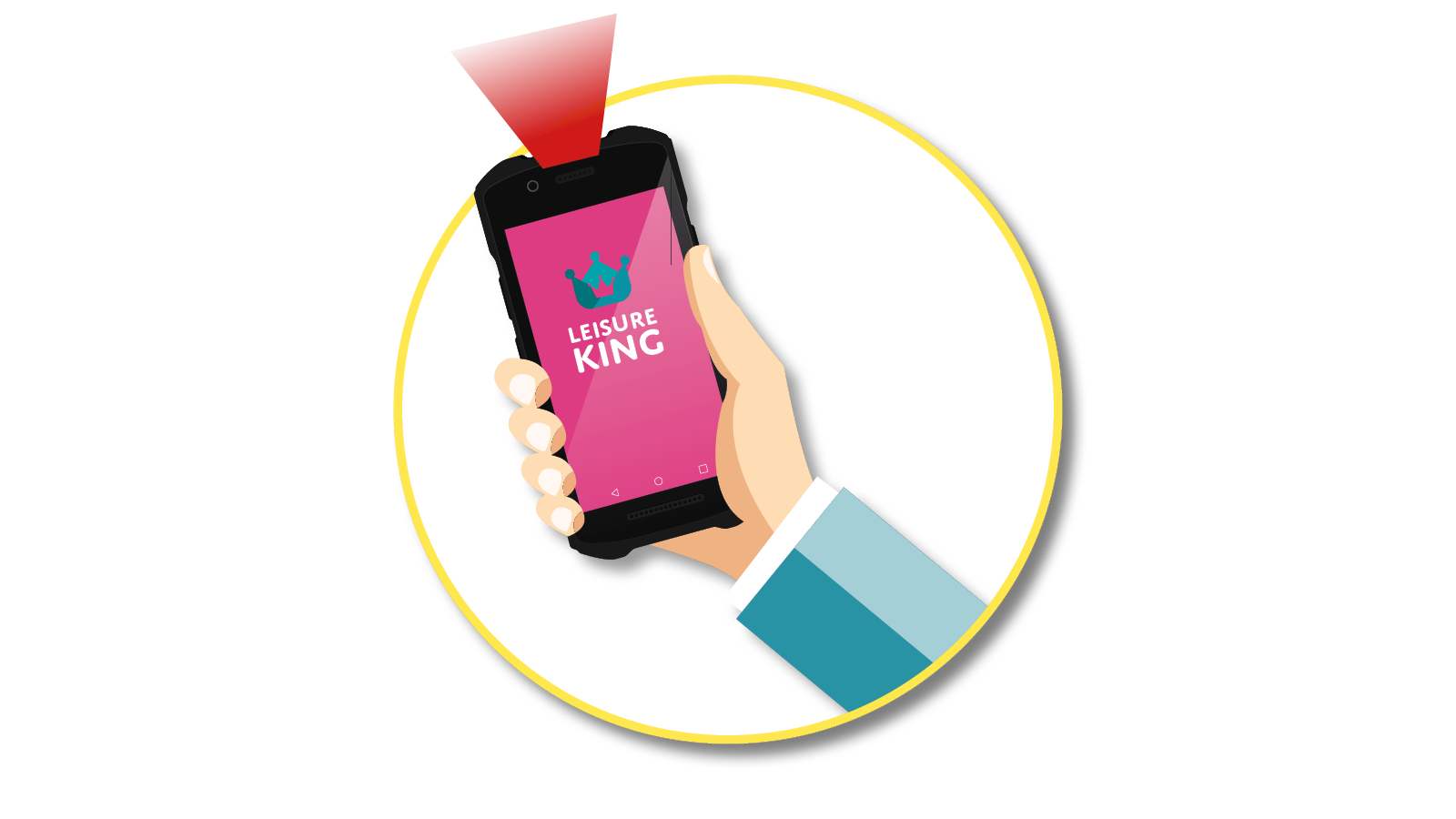 Simply carry the Zebra mobile scanner with you in your pocket. Quickly scan access tickets and easily link rental items to a reservation. Ideal on location without a fixed computer or when Wifi is not available.
Check-in and order column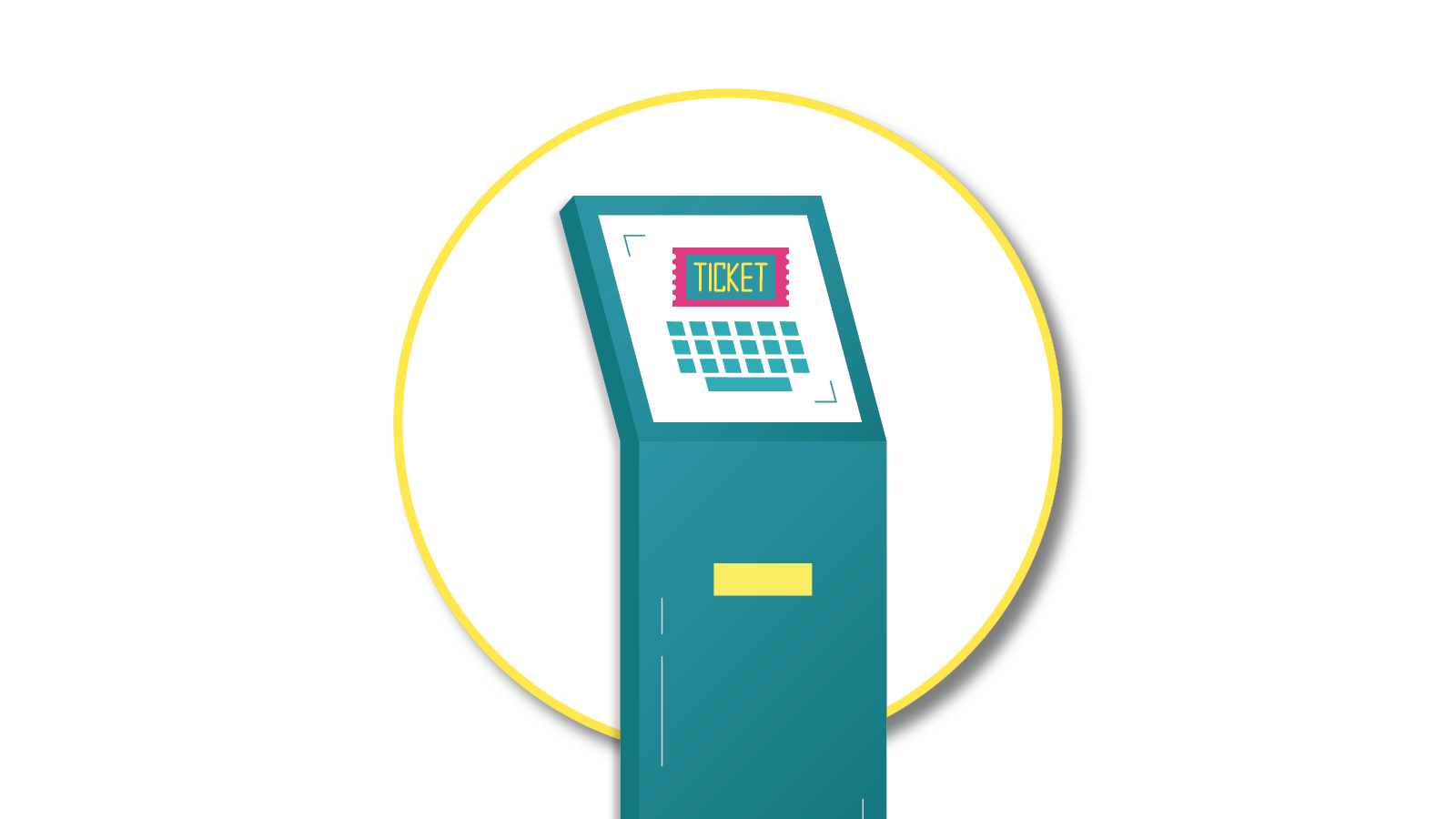 Place check-in and order kiosks at your location. Order, pay or check in without staffing! A seamless link with LeisureKing allows you to work in one overview.