Function Overview
LeisureKing is a total package with many standard features so that reservations, payments and inventory management take place completely online. In addition, there are various
extensions
to set up the system completely to your liking.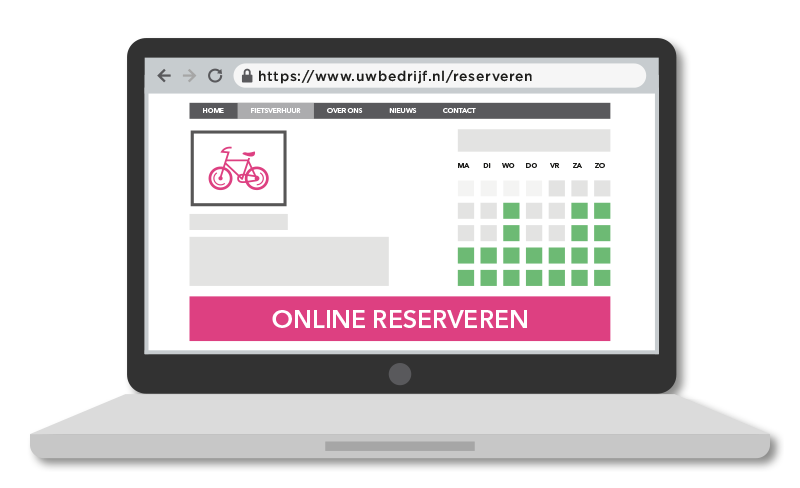 Booking module for your own website
LeisureKing's booking module can easily be placed on your own website. Of course, the design can be completely adapted to your corporate identity. Because it uses an iframe, no major website adjustments are required, and you can set everything up within one day. This way, your customer can easily book online on the desired date.
Automated inventory management
After you determine the maximum stock per activity and time slot, LeisureKing ensures that there is never too much booked at once. This is because after a booking, the stock automatically decreases. Is something temporarily broken? No problem, with a click of a button you quickly adjust the daily stock. This way you stay out of trouble effortlessly, and get maximum revenue from the equipment.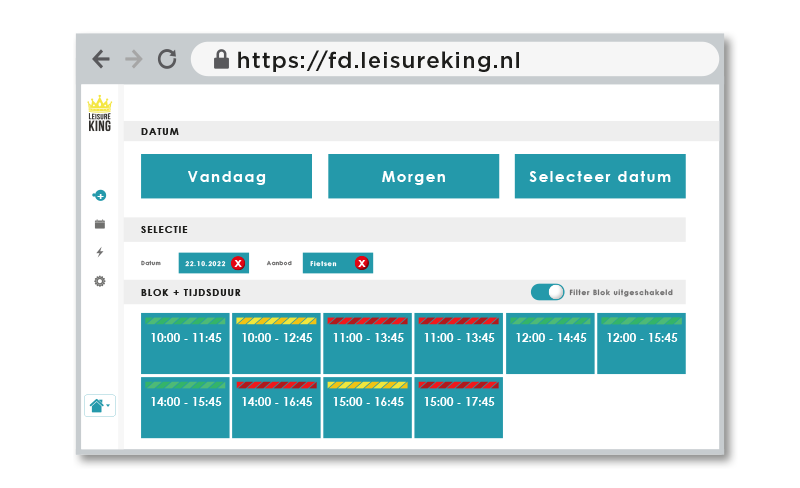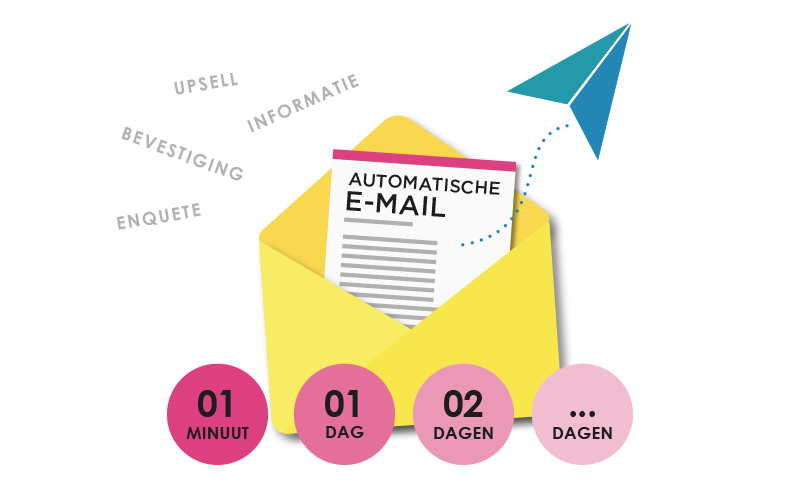 Sending emails automatically
After the customer makes a booking, an email plan starts immediately with LeisureKing. For example, it is possible to send a reservation confirmation within minutes. Two days in advance to send an email with additional information and upsell opportunities. And of course a survey afterwards to score a good review. You can completely determine the moment of sending and the content of the emails.
Pay directly online with a payment method of your choice
When booking online, your client pays directly online with a payment method of their choice. This allows you to have the money in the account before the start, making no-shows a thing of the past! You can decide which payment methods you make available. In addition, LeisureKing provides clear administration and accounting. This also makes the annual tax return a lot more fun!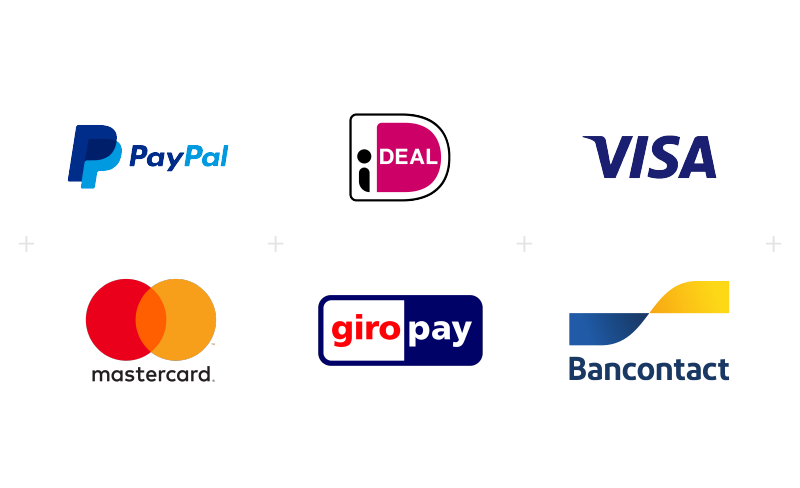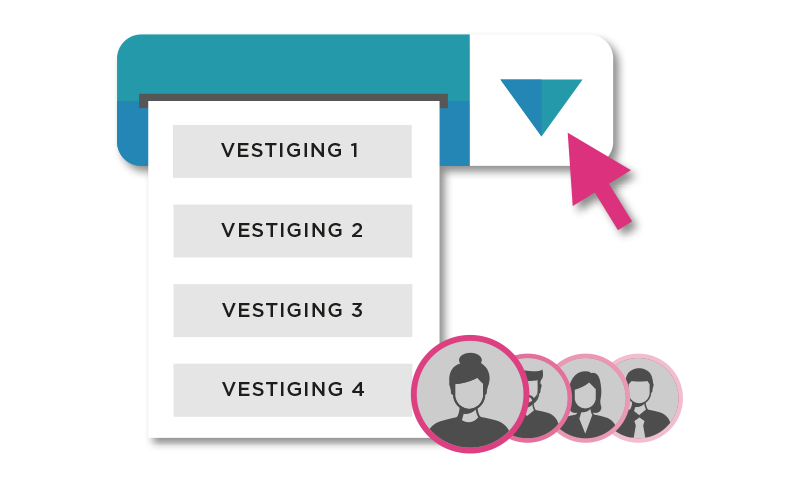 Multiple branches and users possible
Do you have a large company with multiple branches and a large group of employees? With LeisureKing, you can easily switch between different branches. Thus, with one account you have insight into all reservations, statistics and financial data. In addition, all employees get their own login. Each employee can be assigned different rights so that not everyone has access to everything.
---
Featured extensions
In addition to the standard features, there are many extensions to ensure LeisureKing fits your needs perfectly. Some useful extensions are highlighted below.
Discover all expansions
Scan & Go via smartphones or tablet
LeisureKing's Scan & Go feature can be used in two ways. You can choose to place a QR code on the entrance tickets. This allows visitors to quickly check in upon arrival. In addition, you can also place QR codes on your materials. After scanning the code, you can easily view the maintenance history, adjust it and take it out of stock where necessary. All this can be done simply with your own smartphone or tablet!
Discover all expansions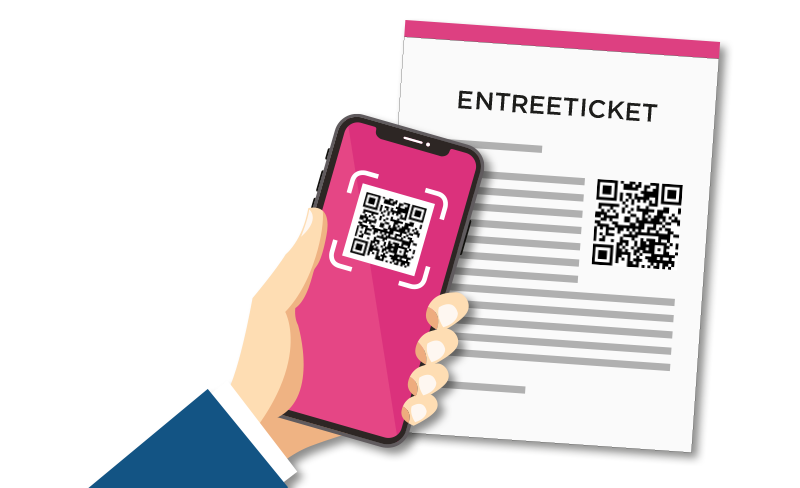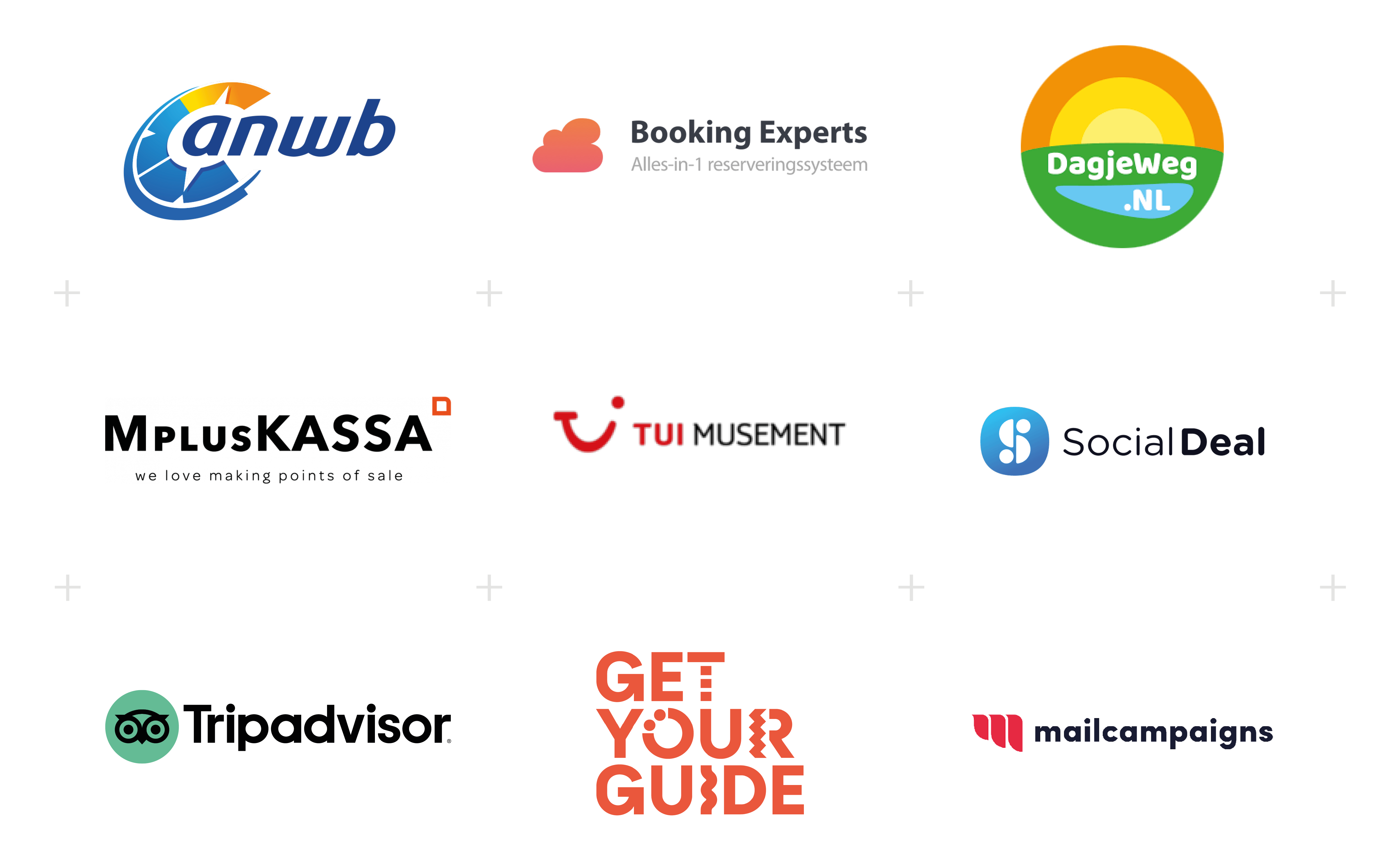 Links to other systems
LeisureKing has several links to other systems. For example, this allows your activities to be booked on other platforms such as Dagjeweg.nl, Social Deal and Booking.com. This way you reach even more potential customers! Do you also have accommodations? Then the LeisureKing reservation system can also be linked to Booking Experts. Very convenient! For more information check our
partners page
.
Discover all expansions
POS module
In addition to the online reservation system, LeisureKing has also developed a POS module. In it, you can easily view reservations and availability for the day, as well as sell hospitality, entrance tickets, parking tickets and other upsell activities. Perfect for venues that combine food & drinks with fun activities. This ensures fewer long lines at the box office. In addition, we are happy to link your pin machine to your LeisureKing system!
Discover all expansions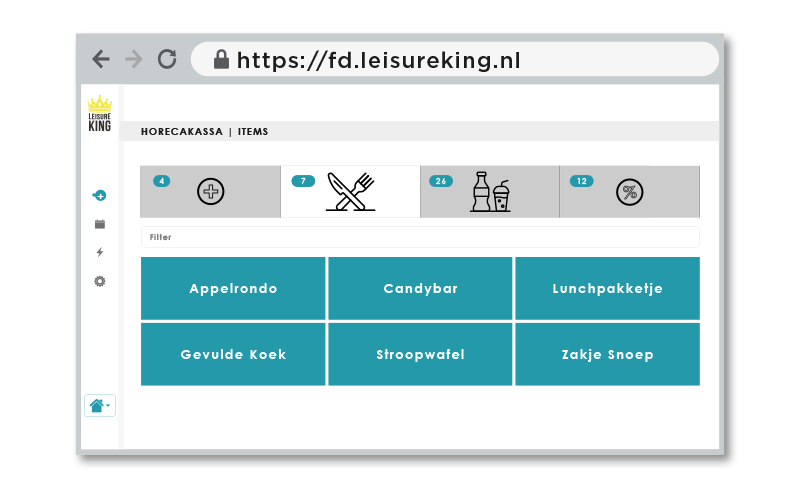 Other features
Secure payment via PAY.
Send invoices
Statistics overview
Arrangement tool
Clear planning board
Review overview
Discount codes and gift cards
Affiliate marketing
Linking with Google Calendar
Newsletters
Bookings through Facebook
Send payment requests
Rates per season
SMS function
Facebook pixel & Google Analytics
Return pins
Quote function
Special ticketing environment